Soleil's Specialty- "Soleil"
Soleil is an Appendix who has a great deal of show experience in Hunters and Eventing. This big guy is an excellent teacher. He will teach experienced riders a thing or two as well as take care of beginners. Soleil's favorite activity is jumping, he has attended several shows and clinics jumping up to 4.6ft.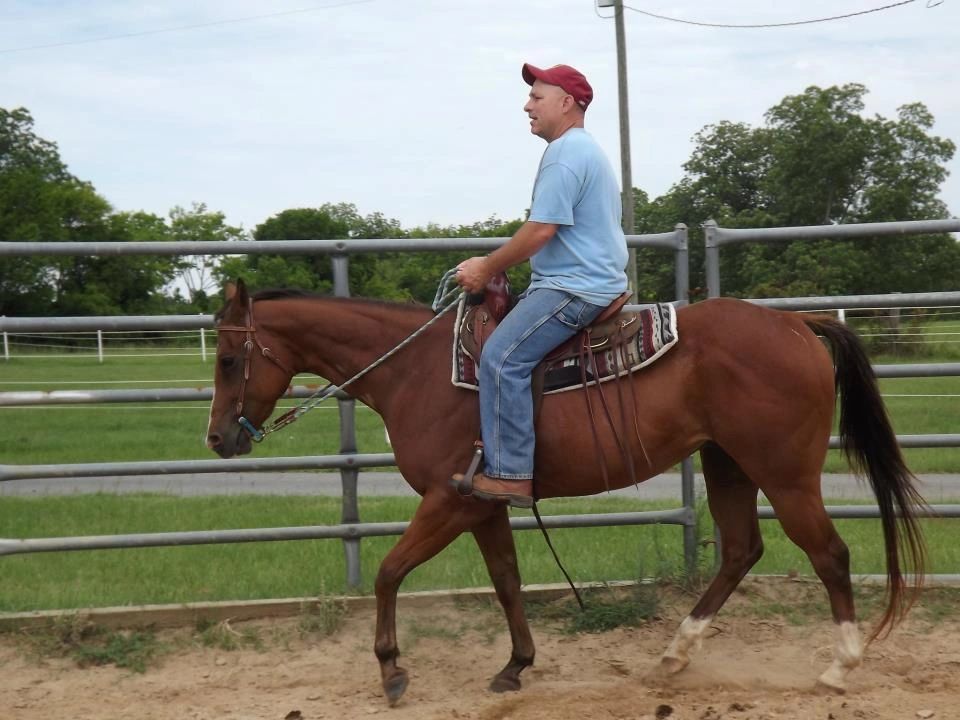 DaVinci's Code- "DaVinci"
Davinci is a Quarter Horse who is a sweet as he is round! He is a wonderful horse for beginners in any discipline and has proved to be a great babysitter for kids as well as adults just starting out. DaVinci can be ridden Western or English and enjoys trail riding!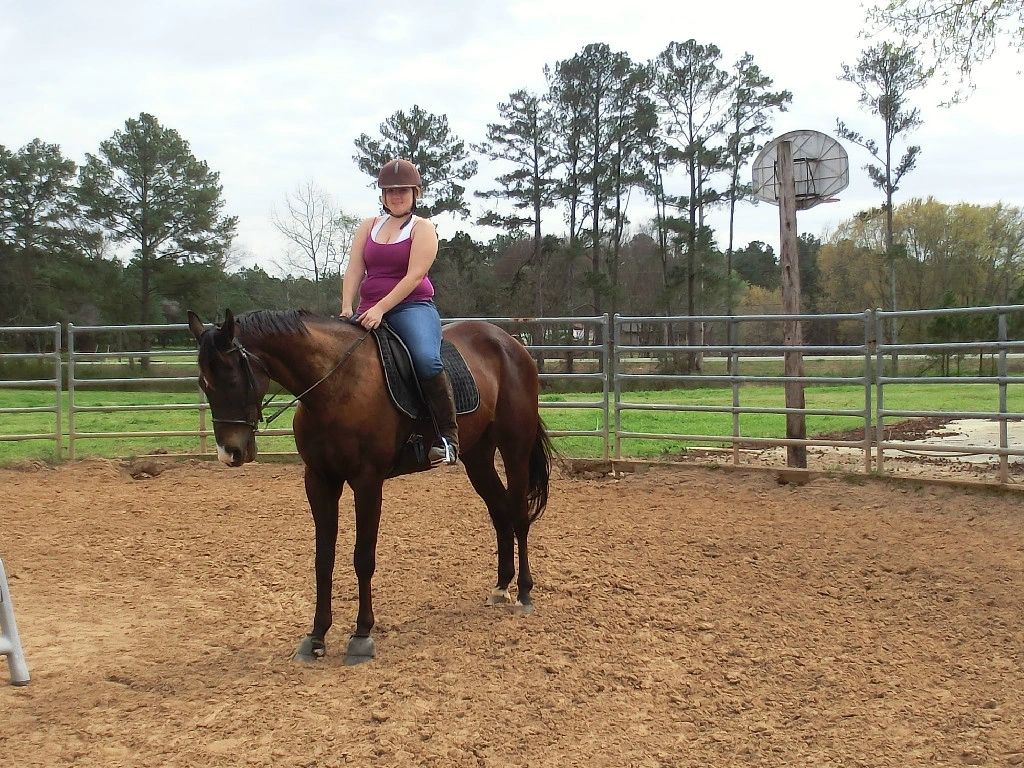 Send Me an Invitation- "Oliver"
Oliver is an Appendix with a sweet disposition. From his attitude, you would never know he is the biggest horse in the barn, standing at a whopping 17.1. He has proven to be a talented horse in hunter under saddle as well as lower level dressage. Oliver is for experienced riders only.
Dreamer's Delight- "S'Abin"
S'Abin is a Crabbet Arabian who is full of spunk. He has been ridden English and Western. This horse is excellent in Intro level dressage, but is not for everyone, he requires an experienced rider.
Elegant Sir Ronni- "R.J."

R.J. an Arabian who is a been there, done that kind of horse. At eighteen, he is the second oldest horse in our lesson program, but brings with him years of successful show experience. R.J. will look after beginners both English or Western, but will give an experienced rider a workout.
Christmas Gold- "Goldie"
Goldie is a wonderful lesson horse, who has a lot to teach his riders. He rides both English and Western and pulls a cart!
Honey-
Honey is our designated ranch "babysitter". All of our beginner and unsure riders start out on her. She is a confidence builder extraordinaire. Now in her twenties, she is the oldest lesson horse in our program.
Spirit-
Though Spirit is small, he is mighty. Spirit is a little horse with a big personality and is a favorite in the lesson program. Though jumping is his favorite pass time, he rides western and loves trails too!
Blue-
Blue is the newest addition to our lesson program, who happens to double as our therapy horse too. He is an excellent teacher for any rider, and is always willing to, no matter what it is he is doing.